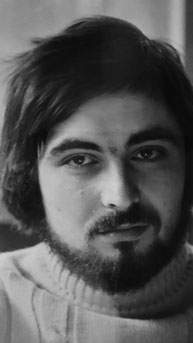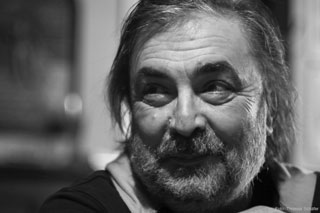 I came as a teenager for drawing because I was in hospital for a long time (very long). Although I already literally breathed in the cradle the ether of painting, which was often sleep better at night on the easel next to my father, who produced oil painting at night, but it took a little longer.
In 1968 I began a study - construction of machines and elements, over five semesters. Well, the time of study was beautiful! The future should look like but different.
I got the job as a scene painter at the "Bühnen der Stadt Magdeburg".The concept "auf die Walz gehen" was not unknown to me "learn within a certain time at various masters". I wanted to take this claim for myself.
There now followed employments in the section for advertising in the regional office of Broadcasting Technology Magdeburg, poster artist in the section for advertising of the factory SKET, then back to city of Schönebeck in the house of culture as a billboard painter. As a screen printer, I got a job in the section for advertising of "DLK Schönebeck" and after a year I became the leader of the section.
Since 1984 I have been working freelance.